Our products are encapsulated in a world-leading Australian pharmaceutical facility under the highest therapeutic manufacturing standard using premium ingredients to ensure high quality and high potency formulations.MD EyeCare Pty Ltd is an Australian private healthcare company committed to providing high quality yet affordable ophthalmic products to the Australian eye care market.
Our company is dedicated to providing research based ophthalmic formulations at affordable prices.
Our products are made available online to the public direct from MD EyeCare, or are sold in practice from selected, quality eye care professionals.
MD EyeCare in the Community
At MD EyeCare, we are passionate about eye health. Improving eye health outcomes in the wider and global community is very important to us. We proudly support the dedicated hard work of Sight For All Vision 1000.

ABOUT SIGHT FOR ALL VISION 1000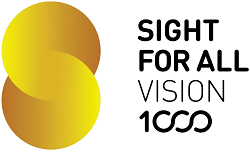 Sight For All empowers communities to deliver comprehensive, evidence-based, high quality eye health care through the provision of research, education and equipment. Sight For All raises funds to deliver eye health care projects, free of charge, to our partner countries and communities. It is a non-denominational, not-for-profit organisation with funding of all activities raised through Vision 1000, charitable donations, corporate sponsorship and the support of the Australian Government.